CECIA is taking care of the construction of six buildings in the business park at Poitiers airport (Vienne)
---
12 April 2019
CECIA, the design agency and consultancy in the IDEC GROUP, is working as project manager on the construction of a commercial and service sector project close to Poitiers Airport (Vienne). This project is based around seven buildings covering a total area of 10,000 m². On Wednesday 3rd April, local stakeholders visited the site for a presentation of the project six months after work first started.
Share the post "CECIA is taking care of the construction of six buildings in the business park at Poitiers airport (Vienne)"
A new business park in Poitiers
---
Two local developers launched the development of a new business park close to Poitiers Airport on a plot measuring almost three hectares. This project will ultimately generate 250 jobs in a thriving area including several sales outlets, offices and workshops. The architecture for this project was designed by the Architecture Creature team based in Poitiers, as were all of the teams working on this business park
A 9000 m² operation entrusted to CECIA
---
The developers of this business park awarded CECIA with the construction of six units. Their teams have been busy since November on supervising the erection of these buildings. A first 3500 m² building will house offices, a motorbike dealer and a fitness gym. There is also a 500 m² unit, which will be home to a wines and spirits brand and another measuring 750 m², which will be used by a caterer. A 500 m² unit will become a bakery and to finish there will be a 1500 m² building all within the scope of the work done by CECIA at this site, which in all covers 9000 m².
A look at how work is going after six months of work
---
Six months after the start of work, all of the bulldozing work has been done using a sustainable approach involving moving the earth around on the site and limiting the movement of 500 delivery trucks to a waste disposal site. The development work is well underway with access roads and networks in place. Five of the six units entrusted to CECIA have already been built on schedule, with the first buildings due to open in September.
A visit to the building site by those involved in the project
---
A visit was organised at the building site on Wednesday 3rd April, an idea from the Poitiers Basket 86 team, which is involved in the development of the local area around Poitiers and giving a boost to local business. This meeting brought together local representatives, developers, clients and the local press and was an opportunity to talk about job prospects in this new business park and its future development.
Find out more
---
Discover our work, what we offer, as well as our references in the food sector. You can also contact us if you require any additional information or if you wish to talk about a building project or the reorganisation of your facilities.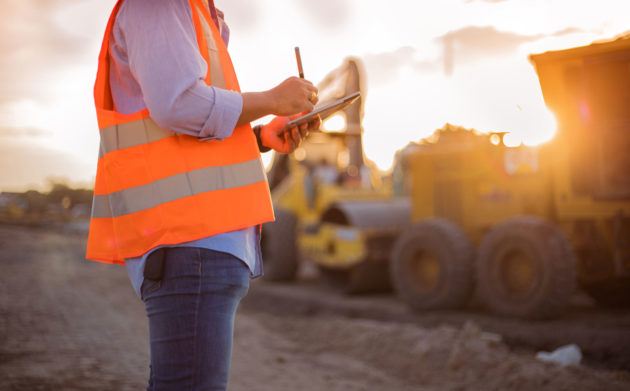 News and advice
News and our skills
---
See our latest news and get advice from our experts to build your project in the best possible conditions.