---
From the birth of your project, CECIA does its utmost to come up with efficient solutions to satisfy your requirements. To achieve that, its teams carry out a detailed analysis of what you already have using several methods. Once these surveys are finished, you are free to choose whether you award the construction work to CECIA or wish to have more time to think it over.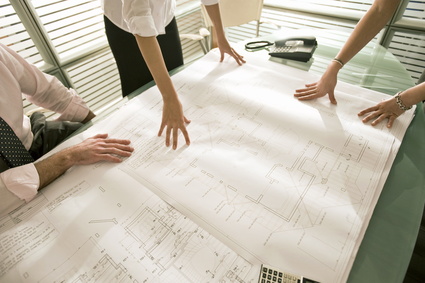 ---
Technical checks to ensure the land is suitable :
We work alongside you to ensure the land you have chosen is suitable for the installation you are planning.
Feasibility studies :
In a succinct programme involving the plans, budgeting and the provisional schedule, the technical and economic feasibility of the project can be studied. The pack that is drawn up enables you to present your project to various partners: banks, official bodies, …
Master plan :
Based on one or more sites, this enables a list of problems to be identified and a programme to be defined, including diagrams, various sketches, and a folder with all the plans for the chosen solution with figures, the timetable and provisional schedule.
Drawing up the building work schedule :
Help with defining and developing the schedule.
Defining the equipment :
Help with identifying machinery and processes taking into account production goals.
Analysis of existing facilities with computer modelling of plans :
For your renovation and reorganisation projects, we carry out a survey of your existing facilities.